Assalamualaikum Warahmatullahi Wabarakatuh Dear OIS Families,
As announced by the Premier of Ontario Doug Ford today, the province will enter a period of public health restrictions beginning at 12 am December 26th, 2020. All schools will remain closed during this time and will pivot to remote learning beginning Monday January 4th, 2021.
Our teachers are prepared to teach remotely and plans are in place. All students will receive correspondence from their respective teachers.
Elementary School
Elementary school student's province-wide will participate in remote learning from
Monday, January 4th to Friday January 8th, 2021.
Students will follow their regular school schedules. In-class/In-person are scheduled to resume on
Monday, January 11th.

Secondary School
Remote learning will occur from Monday,
January 4th to Friday, January 22nd, 2021
. Students will follow their regular in class schedules. In-class/In-person are scheduled to resume on Monday, January 25th.
We understand that COVID-19 has changed the way we live, work and learn. It has impacted us in various ways .We hope you take the time to relax during this break. These are trying times for all of us. May the Almighty protect and keep us safe and healthy.
I wish you a safe, healthy, blessed, and prosperous winter break.
JazakAllah Kheiran,
Yours sincerely,
Muna Egeh.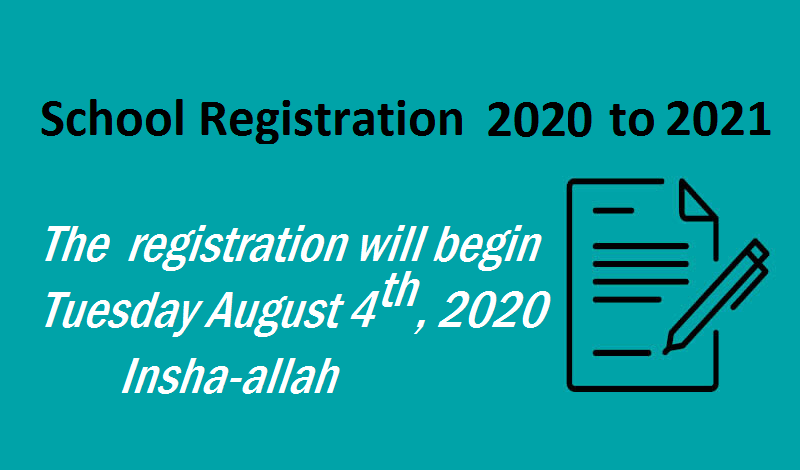 Assalamualaikum Warahmatullahi Wabarakatuh Dear OIS Families, Return to School Plans for September 2020 - 2021 COVID -19
We are working on our reopening plan. We are following all protocols and procedures of public health provided by the Ministry of Education. We know that you are anxious for information about the upcoming school year. We are working on the plans and the adaptations for the school environment. The school will look very different in September. The Ottawa Islamic school will reopen with a conventional mode of in-person, in-class delivery of teaching and instruction. We are implementing enhanced health and safety measures to accommodate this.
We are working hard to prepare for a safe return to school. Thank you for your understanding as we prepare for the year ahead. The school is currently being sanitized. We are currently placing hand sanitizing stations in all hallways and classrooms. Upon entry to the school and at each classroom hand washing/sanitizing will be required. All students will be required to wear a personalized labelled mask (cloth mask recommended). A face shield is also recommended and will be enforced for some high school classes. ( Will be available to purchase from school) We are developing procedures that support physical distancing as much as possible. Physical distancing signs will be posted in all classrooms. Students' desks will be labelled. Students will be required to bring a labelled ziplock bag to place an extra mask and to keep a small hand sanitizer in. Students must not share material and must minimize personal belongings. School access will be restricted to staff and students. We will provide more details.
We want parents to recognize what those extended measures are. We will ensure the safety and health of our school community. Parents we will need your support in ensuring the extra vigilance that is needed including self-assessment daily. This will be required by all students and staff. The teachers will enforce the guidelines and it will be a learning process for all. Together we will get through this. Let us help stop the spread of COVID- 19. We must be vigilant about public health protocols.
https://www.ottawapublichealth.ca/en/public-health-topics/novel-coronavirus.aspx?utm_source=OPH&utm_medium=Home_Page_Banner&utm_campaign=Coronavirus&utm_content=Home_Page_Banner_OPH
As a community, our co-operation and diligence will be required to bring our students back to school safely. Please ensure you speak to your children about the importance of wearing the face mask and following all school procedures and protocols put in place to safeguard us. We will continue to update you and provide the necessary information. We will always prioritize the health and safety of our school community. We will be working closely with Ottawa Public Health.
If the need arises and we receive further directives from the Ministry or from public health we are fully prepared for distant/remote learning for all high school students. We will resort to either contorting where students will attend in class for 50% of the time on alternate days or further if the need arises 100% online learning. As for now, we are preparing a full return to school with precautionary measures in place. I realize this is a time of great uncertainty but all of our efforts are in place during these restrictive times.
This year the return to school is a challenging time for everyone as we ensure the safety of our community during these unprecedented times. The first day of school will be Tuesday 8th September. There will be more details and more specific procedures for each section of the school in the coming weeks. This has definitely been a challenging summer for all of us as we try to navigate COVID-19. We look forward to seeing our students and we ask Allah to guide and protect us. We will take the highest precautionary measures to safeguard our staff, students and school community whilst placing our trust in the Almighty Allah. Thank you for your continuous support always and your patience as we prepare for a safe return. A detailed plan of school protocol will be released next week.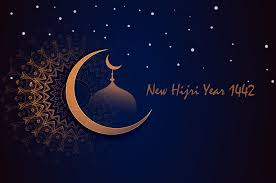 JazakAllah Kheiran,
Yours in Education,
Muna Egeh